TOP ALBANY CRIMINAL LAWYER SHANE HUG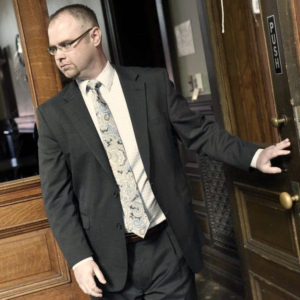 Shane Hug earned a Bachelor's Degree at the State University of Albany, a Master's of Business Administration from The College of Saint Rose and a Juris Doctorate from Albany Law School.
Shane began his career at the Rensselaer County District Attorney's Office, eventually rising to the rank of Bureau Chief of the Major Crimes Division.
Shane has prosecuted thousands of cases, including personally trying numerous weapons offenses, sexual assaults and murders.
Shane has taken the skills and experience that he gained as a prosecutor to assist people who have found themselves charged with crimes.
If you have been charged with a crime and are in need of zealous representation, contact Shane Hug. "Entering a courtroom on your own can be a confusing and frightening experience. Appearing in court without an experienced lawyer can be detrimental to your case. More often than not, having a seasoned trial attorney in your corner is the difference between a favorable disposition and a poor outcome. If you find yourself charged with a crime, or if you have been injured in an accident or while at work, then you need someone with real courtroom experience who is committed to fighting for you. I have spent my career fighting for people and if I can be of service to you or your family then please contact me."
QUESTIONS ABOUT CRIMINAL CHARGES? ASK SHANE.
CAPITAL REGION CRIMINAL DEFENSE